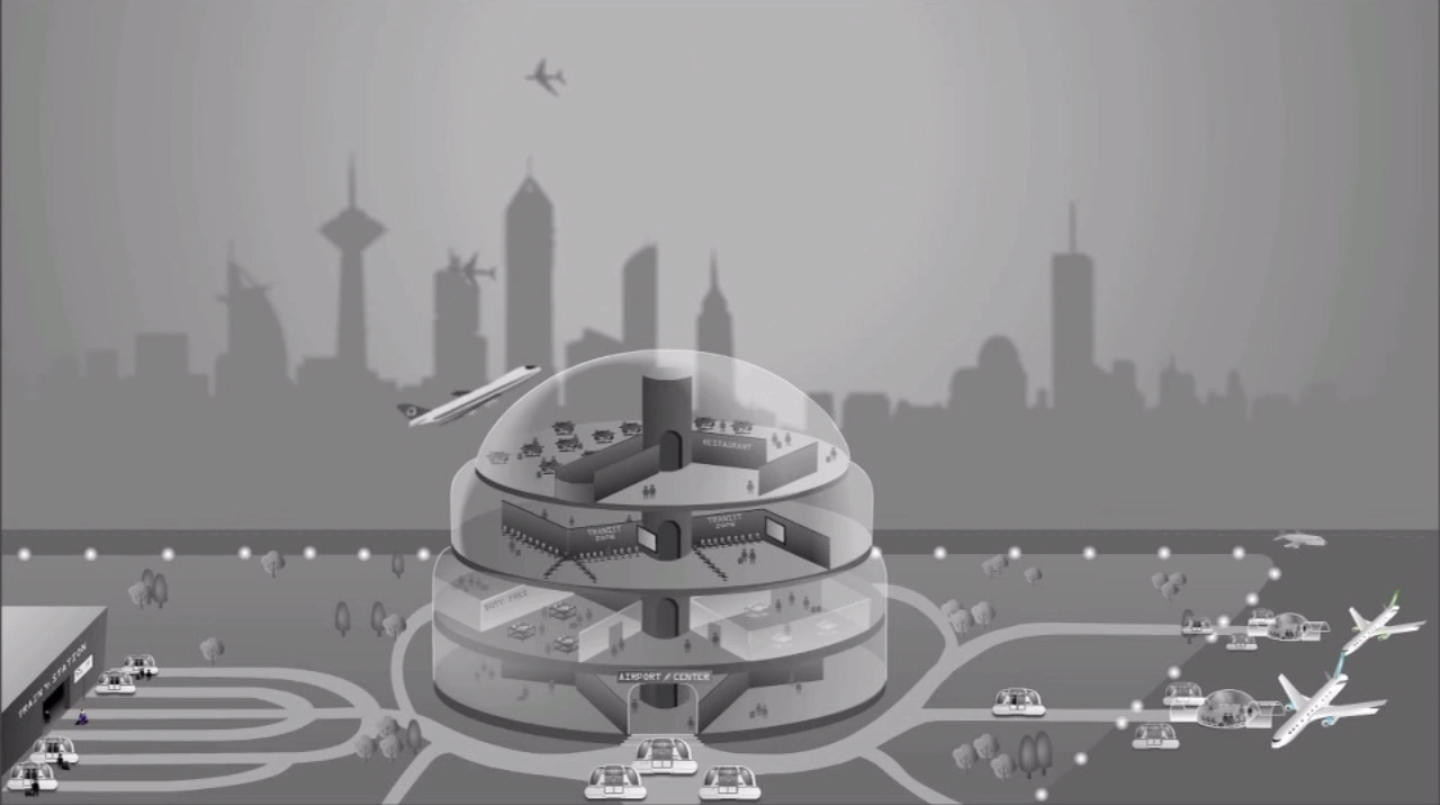 Challenge
Airports are among the largest and most complex systems in modern society. They are an assemblage of people, processes, technology, government agencies, private companies, vehicles and information. Nevertheless, the airport is currently the weak link in the air transport industry. Airport design has often been driven and concerned with flow optimization and resources allocation, at the expense of the passenger comfort and convenience. Besides, the impact of rules and regulations on the economic sustainability of air transport as well as the perverse effects of local optimization conducted by airlines, airports, etc. have demonstrated the need for a global approach that goes beyond single stakeholder positions.
The Friendly Airport of the Future has to focus on being friendly to the passenger, while remaining sustainable and addressing all types of user groups, despite their age, their flying frequency, their culture or their socio-economic status. The challenge towards 2040 is to make sure that this new airport vision becomes a shared objective for all stakeholders, meaning that it should be economically viable, technically feasible, while still humanly desirable.
Solution The eight students from France and Germany developed an airport concept, which combines all of the major processes in airports like passenger transportation, authentication, immigration and baggage handling, creating an airport layout for the future. Since all different kinds of people travel, the students focussed very much on a smart and pleasant transportation system throughout the whole airport. Personal airport shuttles enables families, weekend travellers, business travellers, backpackers and even impaired people to process conveniently from arrival to take-off. All kinds of authentication, as well as check-in and baggage handling are done within the air shuttles. Therefore baggage issues are greatly reduced, since it stays with the passenger as long as possible. The interplay of a central airport center together with decentralized skygates and short roads in between them round off the final solution.
At the end, the students named their final design "Airport 2040 - fast, smart, intuitive".
Videos:
https://vimeo.com/24667158
https://vimeo.com/24428694
Website: http://www.airport2040.com