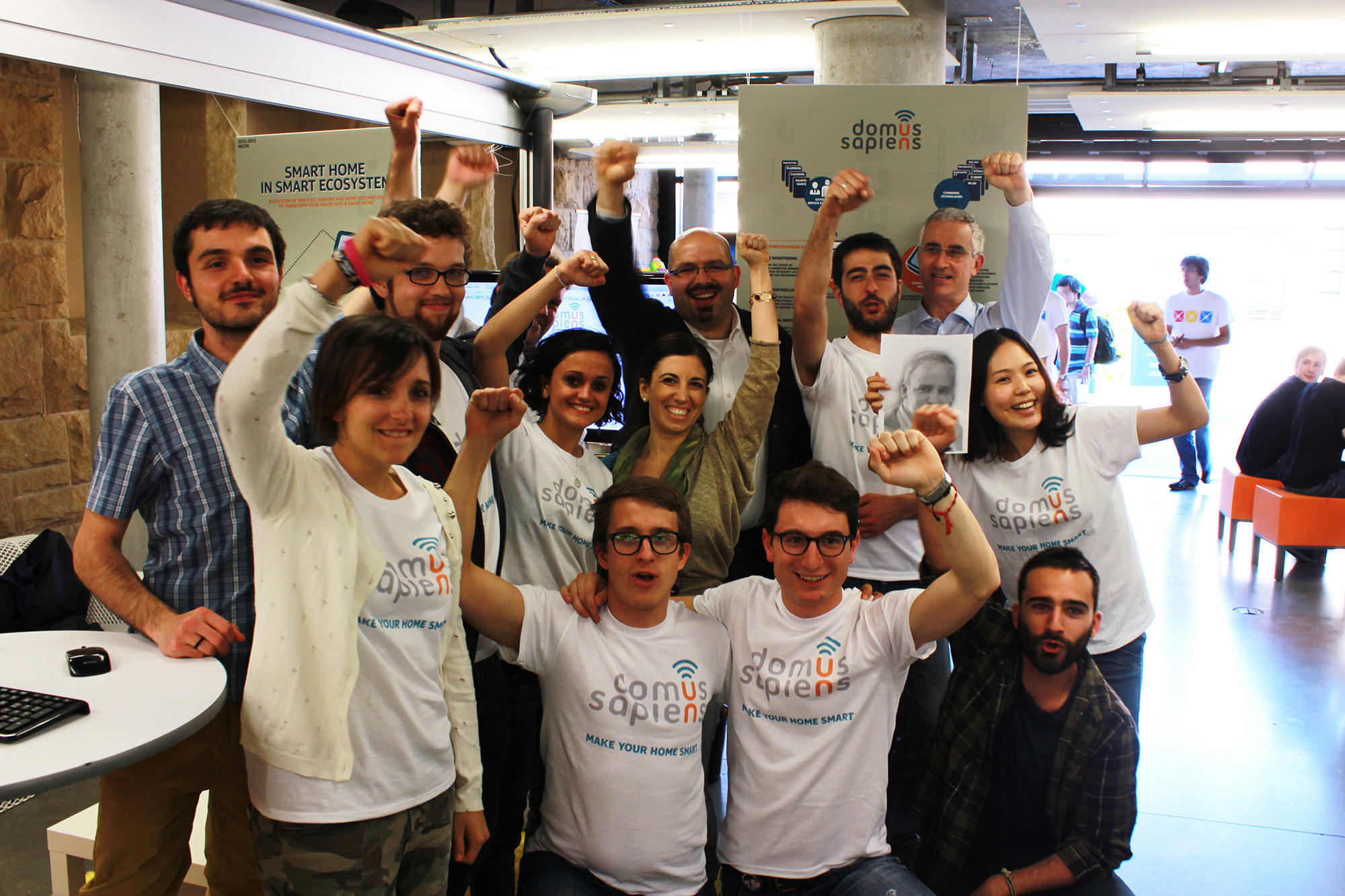 Facility management is largely invisible but has a huge impact on everyday life in many ways. We spend the biggest part of our lives in different facilities and half of our national overall wealth is in existing buildings in western countries. Facility management includes all the actions that maintain facilities and make them enjoyable for all of us as users.
The design challenge given by the corporate partner, eFM, aims for a solution that connects
customers and service providers in facility management in smart way, combined with developed
technology appliances and social networks.
The final product is Domus Sapiens platform that re-invent facility management in facilities people most care about, their own homes.
Domus Sapiens is an ecosystem of sensors, services and home automation devices that enhance the home experience and transform the house into a smart home. Installing a set of sensors and aggregating the data they obtain, it helps people enjoy their home, monitor, control and maintain the facilities, detect failures and solve problems straightaway, linking directly with the needed service provider.
All the sensors of the home are connected to our Domus Sapiens router via a wireless mesh network. Domus Sapiens platform connects almost all of the existing and upcoming home automation devices thanks to the modular router that can control and monitor Wifi, Z-wave, ZigBee and Bluetooth devices and can be easily extended to several new protocols with add-on modules. Therefore, residents can buy devices from all the major home electronic manufacturers and connect them into our Domus Sapiens router in an easy way and the system will keep up in the fast development of home automation. Our solution represents the answer to one of the biggest problem of home automation field: devices use separate technologies and it is difficult to connect them.
The platform lets you easily control and monitor every sensors and device in your home from the Domus Sapiens portal. For example you can control the lights, check the energy consumptions of your devices, monitor the temperature and detect water leaks or other malfunctions.
Domus Sapiens also offers you the possibility to take care of failures as soon as they are detected. If sensors detect a major malfunction, the signal is sent to the platform and forwarded to a few suitable external service providers and the resident receives offers from them, rated on different criteria e.g. price, availability and rating. Users can also pre-select the service providers before any incidents to automate the process. In Domus Sapiens, the users can also share information about service providers and evaluate them, thus making it easier to find trusted service providers especially in Italian market, where the trust and social contacts to service providers have high impact in consumer service provider selection.